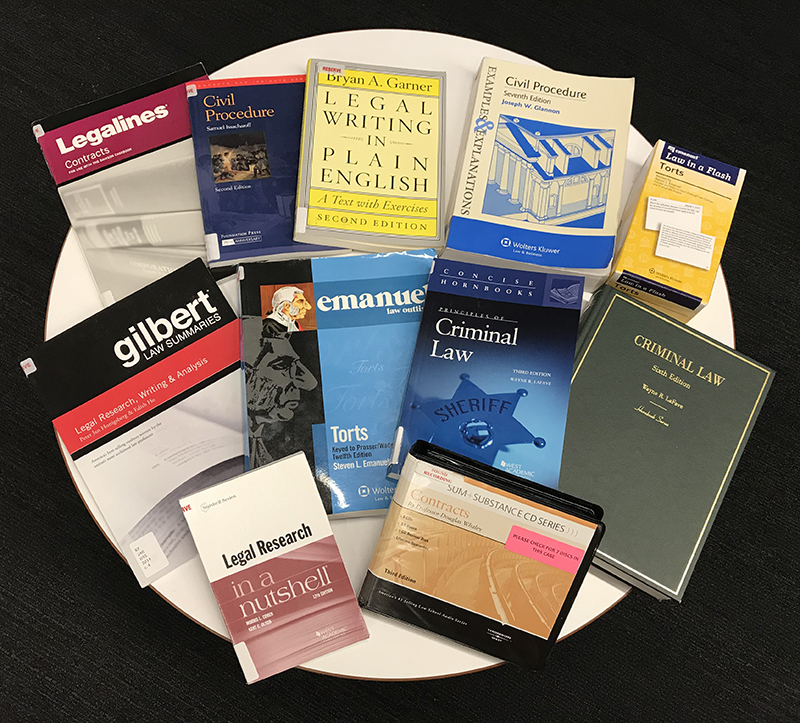 Exams are just around the corner! Whether you're looking for a helpful guide for outlining or want a summary of the law to reinforce your in-class lectures and readings, the W&L Law Library has study aids for your needs.
Dozens of guides for a wide range of courses are available for 48-hour checkout in the Reserve Room (Third Floor, across from the Circulation Desk). Even more are available to read or download online through West Academic Study Aids, including:
Especially for 1Ls gearing up for first-semester exams, the Library has just updated our popular online guide, Beyond the Text: Study Guides for First-Year Classes. It features study aids on Civil Procedure, Contracts, and Torts, available both online and in our print collection. Also included are past exams from W&L professors, books on how to enjoy and excel in law school, and commercial exam prep resources.
If you have questions about using or finding any of the Library's resources, please contact us at lawref@wlu.edu and a librarian will respond to you promptly.
Good luck with exams!