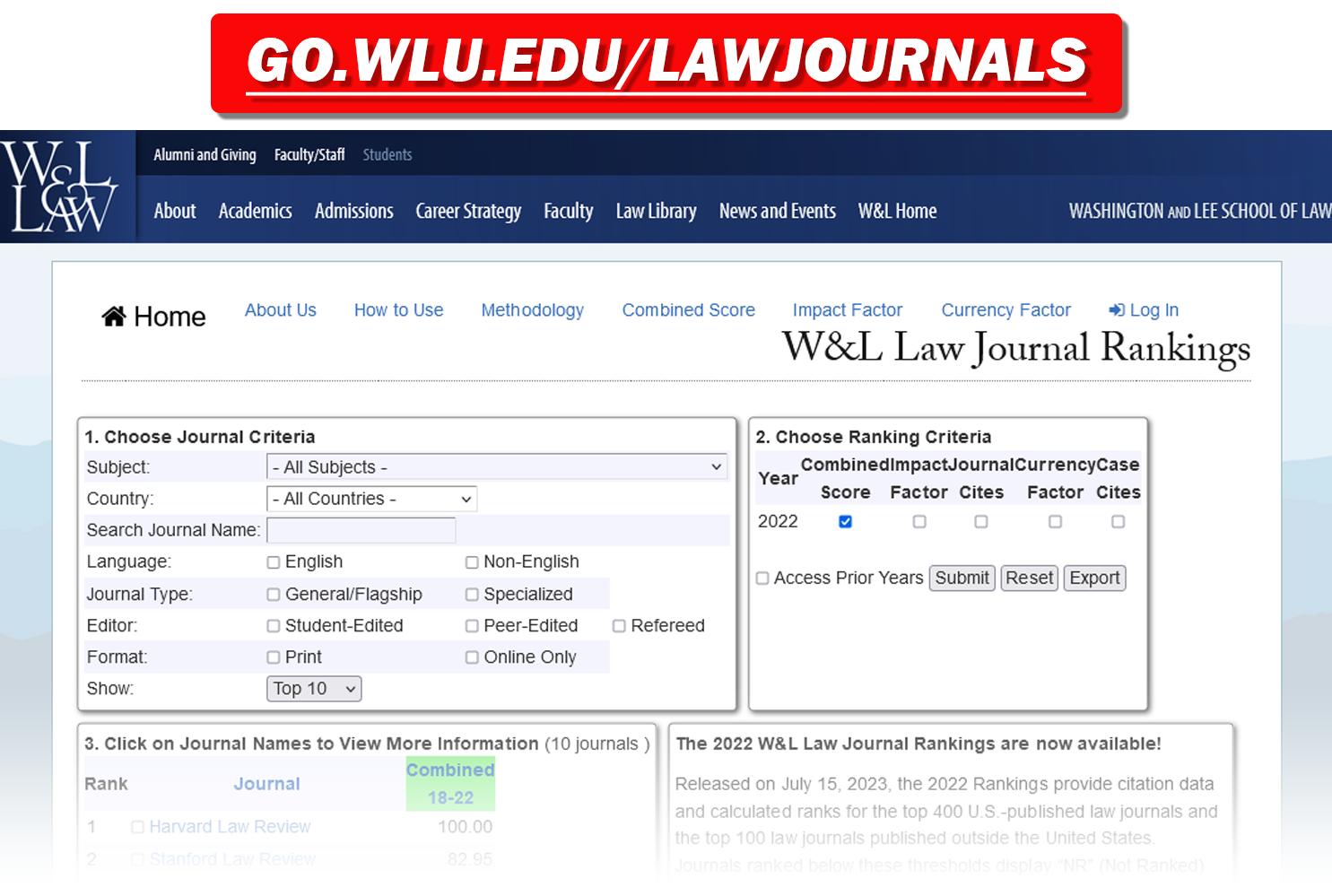 The 2022 Washington and Lee Law Journal Rankings are now available at go.wlu.edu/lawjournals.
Maintained by the W&L Law Library, the Rankings are a world-recognized resource for identifying and comparing law journals by subject, country of publication, or rank across several categories relevant to scholars and publishers.
Data for 2022 includes the top 400 U.S.-published law journals and the top 100 law journals published outside the United States, based on citation counts and publication statistics for a 2018-2022 survey period.
New Rankings are released annually based on data up through the preceding calendar year. Historical data from the 1996-2003 to 2017-2021 survey periods remains accessible on the site for reference and comparison.
For more information about W&L Law Journal Rankings, please visit the the How to Use and Methodology pages of the site. Questions and comments are welcome at LawJournalRankings@wlu.edu.