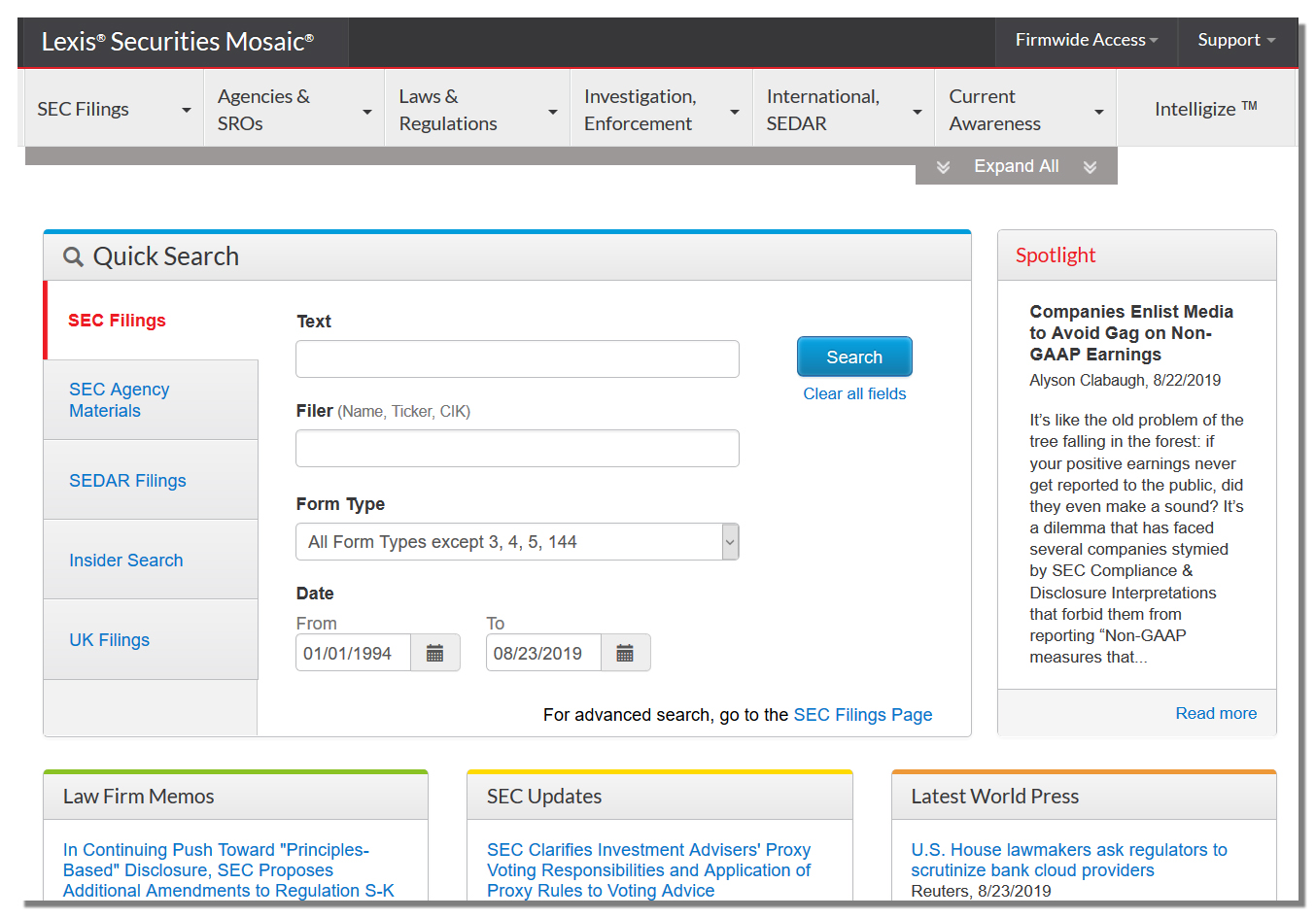 W&L Law Library is pleased to offer access to Lexis Securities Mosaic, a premier platform for securities regulation management and research.
Securities Mosaic offers millions of documents, including both domestic and international filings, updated virtually in real time. Content includes U.S. SEC filings, Canadian SEDAR filings, U.K. NSM filings, Comment Letters, No-Action Letters, law firm memos, judicial opinions, statutes, regulations, business news, and more. Powerful mark-up, research, and organization tools make Securities Mosaic a unique, efficient, and effective resource for securities information.
The new Securities Mosaic subscription is available to the entire University: W&L Law community members may log in through their Lexis Advance accounts, while non-law W&L community members should access the platform via this link.
For help accessing or using Securities Mosaic, email LawRef@wlu.edu.