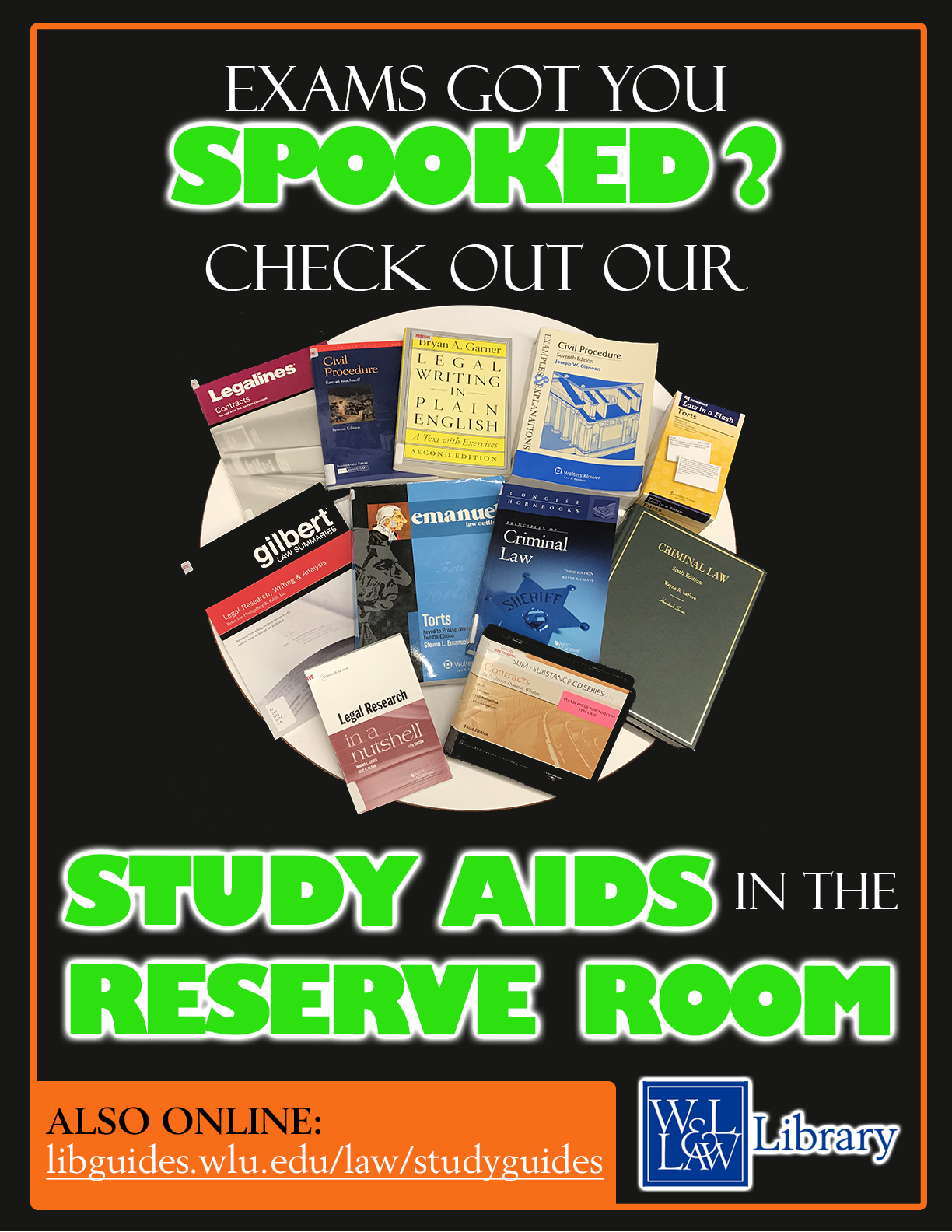 LAW STUDENTS BEWARE! Exams are already on the creep this Halloween… But don't let that haunting feeling get the best of you. Look for a study aid from the Library's Reserve Room Collection to help put a nail in the coffin on your finals preparation.
Our Reserve Room (third floor, diagonal from the Circulation Desk) offers a wide range of popular study aids in print, including Examples & Explanations (E&E's), Nutshells, Sum and Substance Audio CDs, Gilbert Law Summaries, and Law in a Flash cards. Items can generally be checked out for 48 hours, after which return or renewal is required.
Dozens of these titles and many more are also accessible and downloadable online, free of charge for W&L Law students, through the Library's West Academic Study Aids subscription.
Stop by the Reserve Room on Thursday 10/31 for special Halloween treats, and 1Ls: Browse for Contracts, Civil Procedure, and Torts guides anytime online in Beyond the Text: Study Guides for First-Year Classes.